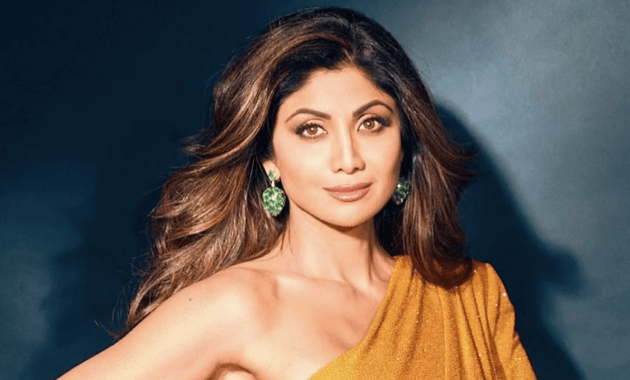 Shilpa Shetty: Known for her killer looks and figure, Shilpa Shetty remains in the headlines for some reason or the other. While on one hand her style brings her into the limelight, on the other hand these days she is in the headlines for her Diwali party. But today Shilpa Shetty's name has come in limelight due to completion of 30 years of her debut film 'Baazigar'. Along with the film, Shilpa celebrated her glorious 30 years of journey in the industry on social media.
Abbas-Mustan's thriller film 'Baazigar', released in 1993, has completed 30 years. Along with this, Shilpa also completed 30 years in Hindi cinema, due to which this moment was very special for her. Shilpa's role in Shahrukh Khan and Kajol starrer 'Baazigar' may have been small, but her character left an impact on the hearts of the audience. Recently, Shilpa wrote a heartfelt note on Instagram for the cast and crew of her film 'Baazigar' on completing 30 years in films.
After 'Baazigar', Shilpa Shetty played many types of characters in the Bollywood industry. Shilpa shared a clip of 'Baazigar' on Instagram to celebrate 30 years of the film. Along with this he also thanked Shahrukh Khan and Kajol. Sharing the video, he wrote, 'Baazigar and I completed 30 years on 12th November! Thanks to Jain RTN ji and Venus for being my guide. I am very lucky to have you in my life.
Shilpa further writes, 'Shahrukh for being a true juggler and my only acting school, you were my co-star, but then, now and forever your fan… Abbas bhai and Mastan bhai… treated me like children. Thank you Kajol for having me and believing in me more than myself..for befriending me and (unintentionally) teaching me the art of being fearless.
I feel so blessed… I'm grateful for my audience! Here for another 30 years.. If I knew that being thrown off a building would give me 30 years of longevity, I would happily get pushed again, after all, a winner of a loser is called a juggler!'
Talking about Shilpa Shetty's work front, the actress was last seen in the film 'Sukhi'. The actress will next be seen in Rohit Shetty's OTT debut series 'Indian Police Force'. It also stars Sidharth Malhotra and Vivek Oberoi in lead roles. This series will be released on the OTT platform 'Amazon Prime Video'.
Along with this, Shilpa will also be seen in the role of Satyavati in 'KD-The Devil' with V Ravichandran and Sanjay Dutt. This film will be released in Tamil, Kannada, Telugu, Malayalam and Hindi.