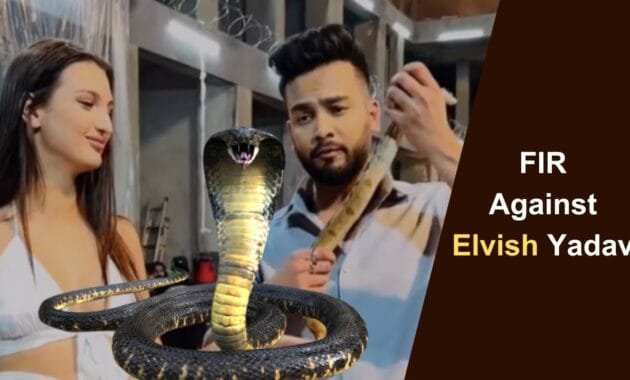 Elvish Yadav: Former 'Bigg Boss OTT 2' contestant YouTuber Elvish Yadav has been in the news ever since Maneka Gandhi's NGO People for Animals complained to Noida Police that YouTubers organize rave parties in farmhouses in Delhi-NCR, along with He also shoots videos with live snakes there. Allegedly he uses snake venom as an intoxicant.
A big revelation has come to light in the case of suspicious use of snake venom and rave party. Noida Police has the diary of Rahul, the main accused in this case. It is being told that many secrets related to this case may be hidden in Rahul's diary. According to sources, the diary may contain names of many party organizers. It is being told that many important information has been obtained from the discovery of this diary. The police are now preparing to interrogate the accused and Elvish Yadav by making them sit face to face.
The five accused were taken on remand by Noida Police for 54 hours, which was completed on Sunday, November 12. If necessary, the five accused will be taken on remand and interrogated again. Interrogation of the accused revealed that the snake and its poison came from a village located near Badarpur. During interrogation, the accused were taken to those locations which were seen in the viral video.
During the investigation, the police team also reached the villages of Chhatarpur and Fazalpuria in Delhi. There is also a farmhouse of Elvish Yadav in Chhatarpur. During the interrogation of accused Rahul, it was revealed that along with snakes, poison was procured from the village of Badarpur. Rahul told that as per the demand, he used to get the snake and its venom for the parties using his sources and contacts.
After completion of the remand of the five accused, they have been sent back to jail, although they can be interrogated again. It is being told that during the interrogation, the police have got many big and important information. It has also been revealed that in the parties held by Elvish Yadav, snakes were procured from Badarpur only. Police have also come to know of some names who used to organize snake games in rave parties. And their links are connected with Elvish Yadav and Fazalpuriya.