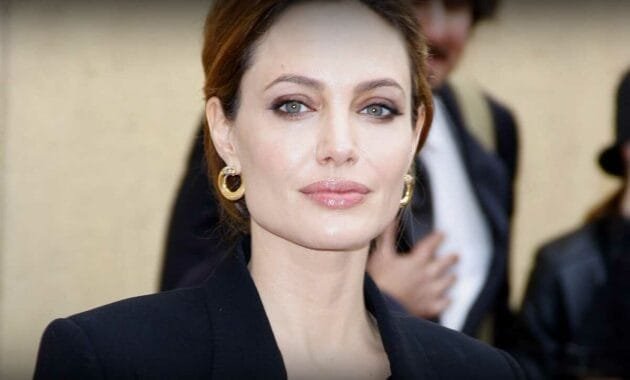 Angelina Jolie: The name of famous Hollywood actress Angelina Jolie often remains in discussions. The actress not only remains in the headlines for her films and personal life, but she is also recognized for her social work. Angelina Jolie, who raises her voice for the needy every day, has recently expressed concern over the expulsion of Afghan refugees in Pakistan. The actress presented her thoughts on this issue to the world through social media posts. Let us know what Angelina Jolie said..
Angelina Jolie, who remains in the headlines every day, has expressed deep concern and sadness over the large-scale expulsion of Afghan refugees from Pakistan. The actress shared an emotional post on her official Instagram handle and criticized Pakistan for its unexpected decision to deport vulnerable Afghan families facing the difficult reality of survival in Afghanistan.
The actress emphasized Pakistan's long history of supporting Afghan refugee families. He expressed regret at the sudden expulsion, particularly in view of the current devastating conditions in Afghanistan, in which women are being denied basic rights, education is increasingly inaccessible, many face prison and a serious A humanitarian crisis is arising.
Angelina wrote, 'Pakistan has been a supporter of many Afghan refugee families for decades. I am saddened that they will suddenly push back refugees who face the impossible realities of survival in today's Afghanistan, where women have again been denied all rights and possibility. Education, many people are being put in jail, and there is a deep humanitarian crisis.'
The actress further writes, 'Please, if you can, try to remain aware and informed. See link in my bio for Afghan reporting. Afghan refugees deported from Pakistan after Islamabad's deadline are braving the cold weather amid harsh conditions, according to a report. The deportees said they were forced to leave everything in Pakistan and are now facing hardships.
Let us tell you that in October, Pakistan had announced that it would expel more than 1.73 million undocumented Afghan refugees after November 1. Meanwhile, deportees expressed concern about their conditions as the weather turns colder in many areas of Afghanistan. Pakistan's decision to deport undocumented Afghan refugees has faced strong reaction at the international level.